Let's Explore the Weather!
Earth Science Explorers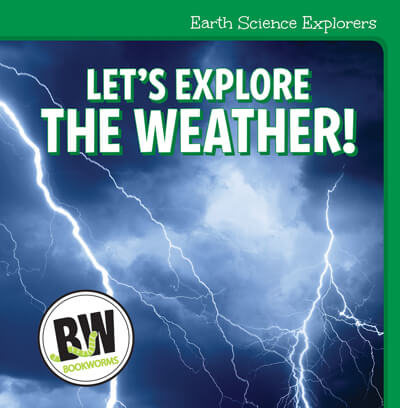 Reading Level:
1-2
Interest Level:
K-2
From sunny days to thunderstorms, weather plays an important part in our daily lives, but what causes the different kinds of weather? As readers explore the answer to this question, they'll learn basic science facts and strengthen their understanding of how science concepts are at work all around us every day. Fun facts are presented through age-appropriate and achievable text, allowing readers to independently discover information. Full-color photographs of a variety of weather events create an engaging visual component to this essential Earth science learning experience.