What's Food Like Around the World?
Life Around the World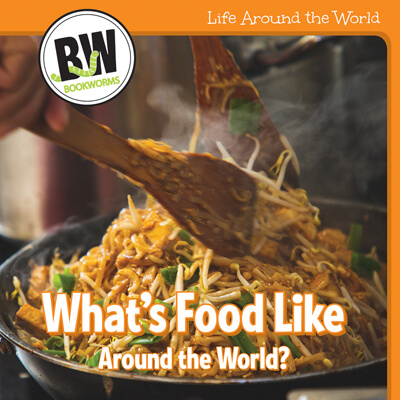 To someone who's never tried it, a dark brown paste made from leftover yeast extract might not sound like a tasty treat. However, in Australia, this dark brown paste called Vegemite is a popular addition to many snacks and meals. Readers will learn about this and many other popular dishes enjoyed around the world. Finding out about the different foods people eat is a great way to get young readers interested in learning about different cultures. Colorful photographs supplement simple and engaging text, helping readers develop a strong understanding about the varied culinary art of the world.